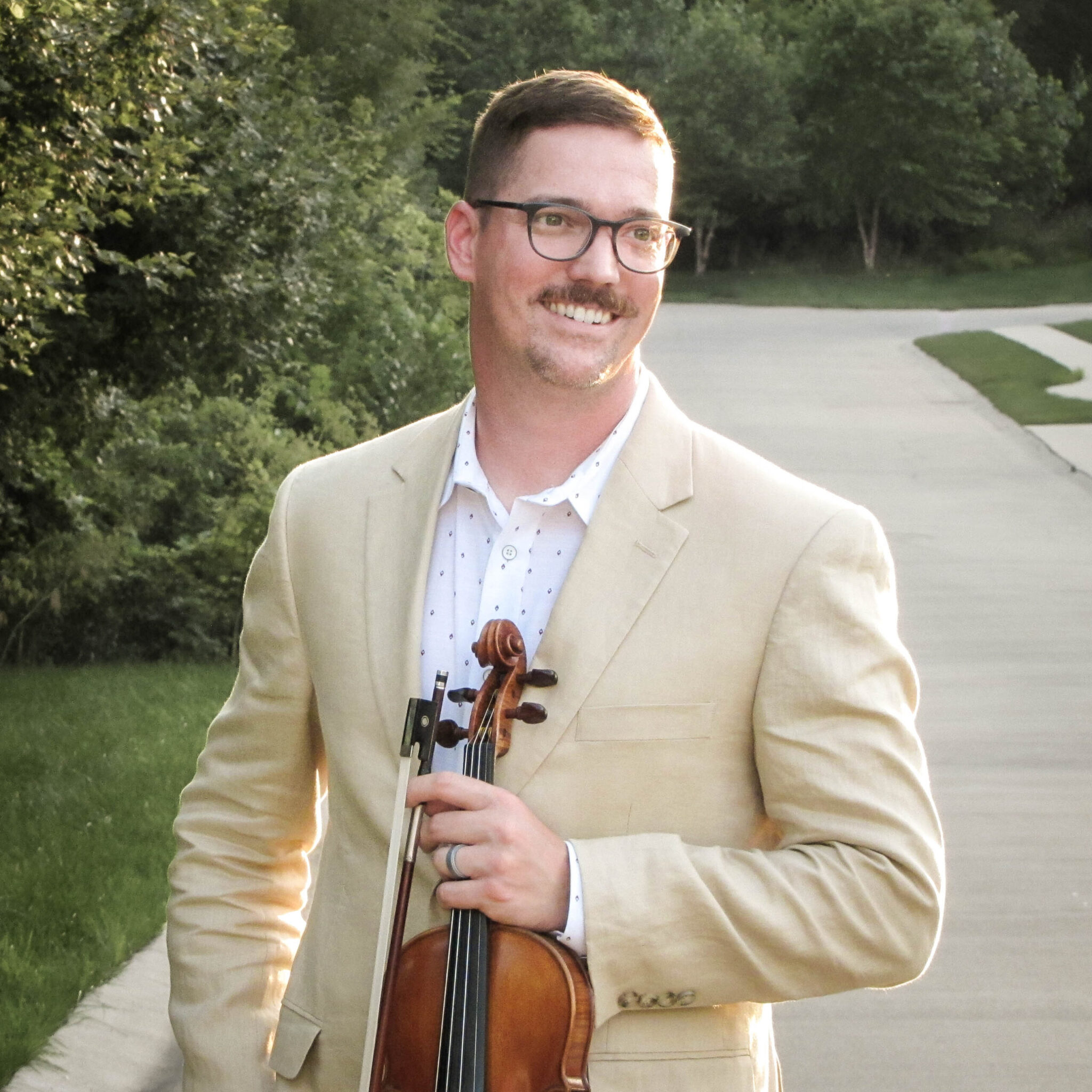 Ottumwa Symphony Orchestra Concertmaster
University of Iowa School of Music
For the past 17 years, William has been performing throughout the Eastern Iowa area. William started his musical journey at the age of 4 and graduated from the University of Iowa School of Music in 2013, studying with Dr. Scott Conklin (violin) and Dr. William LaRue Jones (orchestral ensembles). William has been an active member of the South East Iowa Symphony Orchestra, Dubuque Symphony Orchestra, Orchestra Iowa, the Quad Cities Symphony, Muscatine Symphony Orchestra, and Waterloo Cedar Falls Symphony Orchestra. William helped found the Bella Musica Trio and Accipiter String Quartet. He can be credited with contributions to local theater ensembles including Iowa City Community Theater, City Circle Community Theater, Washington Community Theater, and the Coralville Center for the Performing Arts staged concert series. William currently resides in Tiffin, IA with his wife Christina and dog, Ginger.